Keywords
You have arrived at the world's most comprehensive online guide to applying Model-Based Systems Engineering with SysML® to real-world systems.
SysML Training
For information on
Webel IT
services and training courses
Systems Modeling Language (SysML®)
and
Unified Modeling Language (UML®)
please visit:
---
---
This
Webel
zone is dedicated to the OMG's
Systems Modeling Language (SysML®)
extension (dialect) of the
Unified Modeling Language (UML®)
: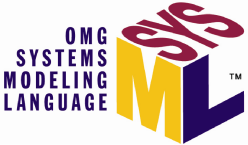 Dr Darren of Webel IT Australia is recognised as a leader in graphical software and systems engineering technologies and is actively involved in the specification process for OMG SysML®. He formerly headed technical development of the MagicDraw SysML Plugin for MagicDraw® — now bundled as Magic Cyber-Systems Engineer ® (Cameo Systems Modeler®) — and has applied SysML to a wide-range of real-world projects from many domains such as modelling of scientific instruments, building and construction projects, digital twins, green rating schemes, electronics, physics models, and design and patenting of inventions.
---
---
Visit also the list of SysML Videos on this site and the external Webel IT tutorial video channel for Model-Based Systems Engineering (MBSE) with SysML on Vimeo !
Notes
Relevant snippets (from other sources)
External links
Flags