Keywords
---
Webel IT
now offers courses worldwide as
live online
web seminars, including online tool workshop sessions! On-site courses within Australia may be subject to interstate travel restrictions. On-site courses may also be available internationally by special arrangement.
Please
email
or phone
Webel IT Australia
on +61 405 029 008 to arrange on-site, off-site, or live remote web training seminars and workshops
---
The world's most comprehensive hands-on
Systems Modeling Language (SysML®)
course presented by one of the world's top
SysML®
modelling experts:
Testimonial
The course provided immense value to myself and my team, and successfully launched us into using the systems engineering software for a space mission. The presenter's delivery was professional and friendly, and his knowledge and passion were remarkable.
2019, Dr James Gilbert, Project Engineer | Detector & Electronics Lead, Australian Astronomical Optics - Stromlo, ANU Research School of Astronomy & Astrophysics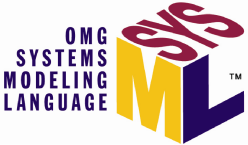 This is a hands-on
Webel IT Australia
seminar presentation course and workshop held over 5-days by presenter
Dr Darren Kelly
, who is
recognised as a leader
in model-based and graphical software and systems engineering technologies and worked as an expert consultant on
MagicDraw® UML
and the
MagicDraw SysML Plugin
(now bundled as
Cameo Systems Modeler®
). A shorter 3-day overview version of the course with mini-workshop sessions is also available.
NEWS:
Webel
now offers content specific to the
MagicDraw™ SysML
and
Cameo™ Systems Modeler
tools as a separate comprehensive course supplement for inclusion in the full 5-day workshop course. Please
enquire here.
Attendees obtain full access to digital PDF client-only versions of the course slides. All courses come with the option of a complete set of printed, bound, course presentation slides. Access to selected preview slides from the latest high-quality course presentation slides is available
on request
.
Worried about falling asleep during long full-day
live online
web seminars? Split your course over 1/2 day sessions! Just
contact us
to discuss your needs.
For detailed course outlines please visit:
---
---
Please
email
or phone
Webel IT Australia
on +61 405 029 008 to arrange on-site, off-site, or live remote web training seminars and workshops
Notes
Relevant snippets (from other sources)
Flags